While working for the UNC - Chapel Hill Kenan Makerspace, Science Library, and Health Sciences Library, I created a range of VR and AR applications for use in medicine. This page presents some of those projects with brief descriptions. 
VR Environments
Using Unity, I created a virtual environment for doctors to analyze 3D models generated with DICOM files. This video on the left is a quick reproduction of a basic menu system to navigate models of a brain. The image on the right is of an environment made to manipulate models. The original files and environment live on the VR computer in the UNC - Chapel Hill Kenan Science Library and are currently inaccessible.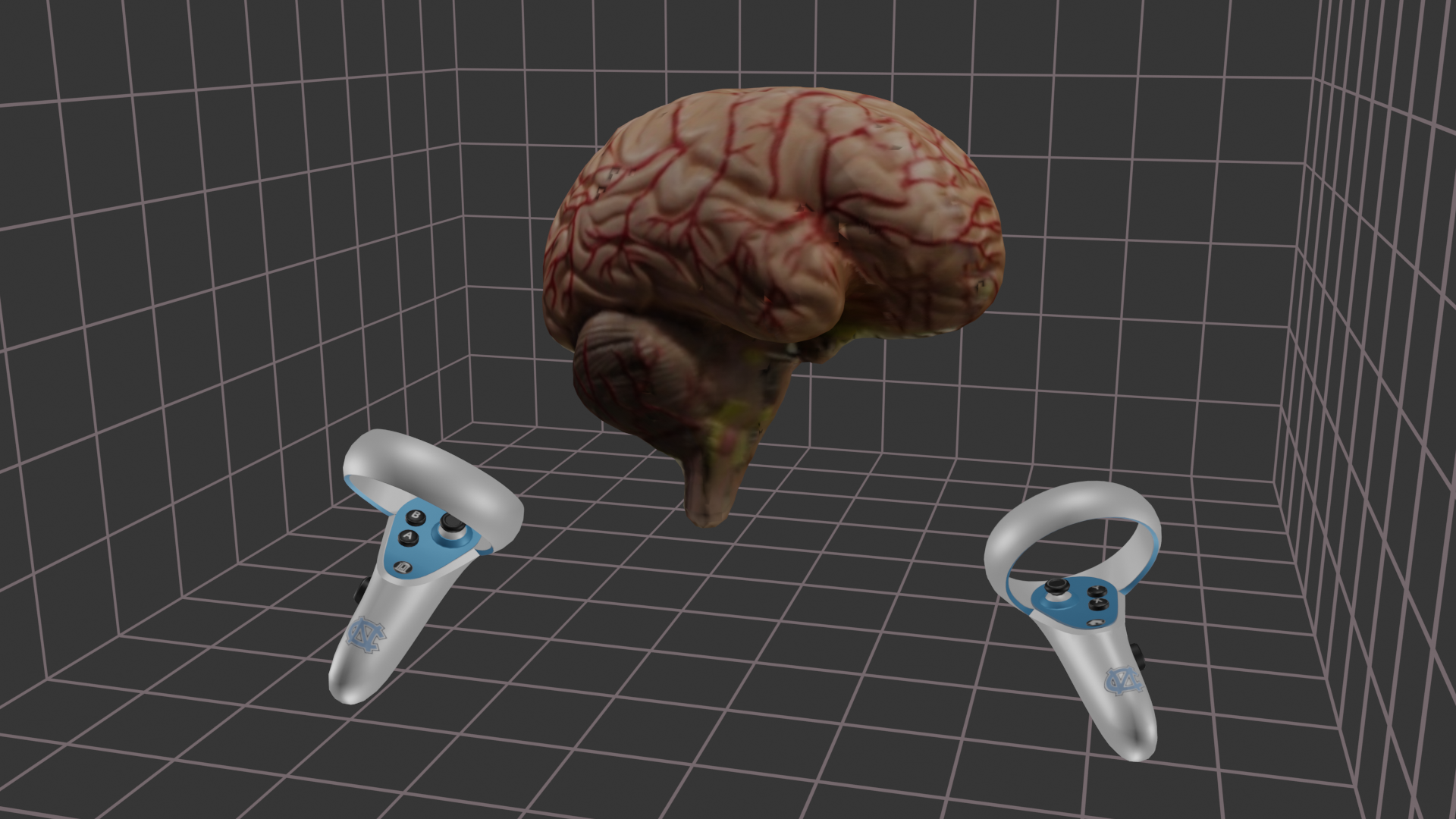 3D Slicer DICOM Processing and 3D Prints
3D prints of hearts and brains from models generated using DICOM files and 3D Slicer. Prints made using Ultimaker, Lulzbot, FormLab, and additional printers.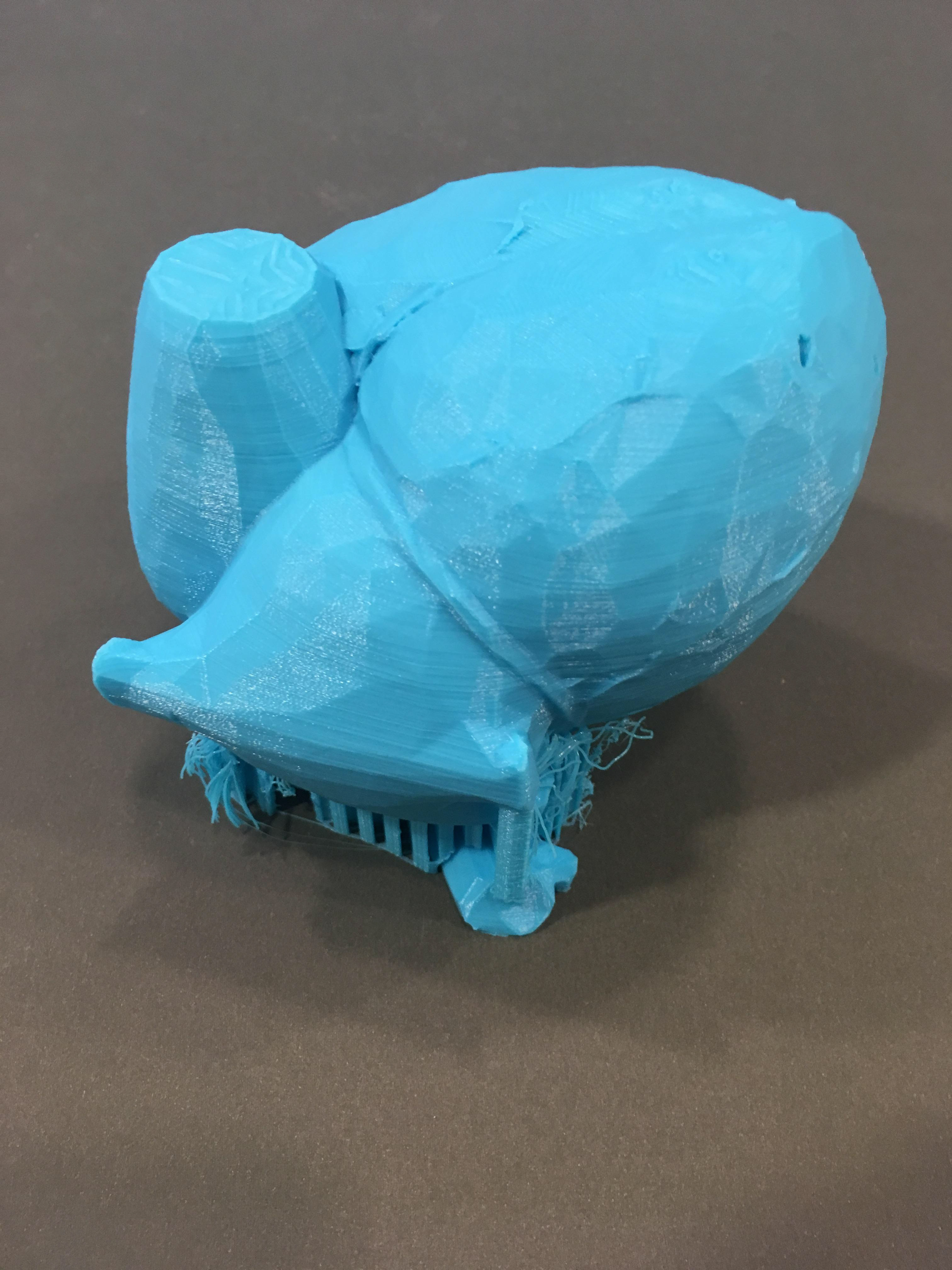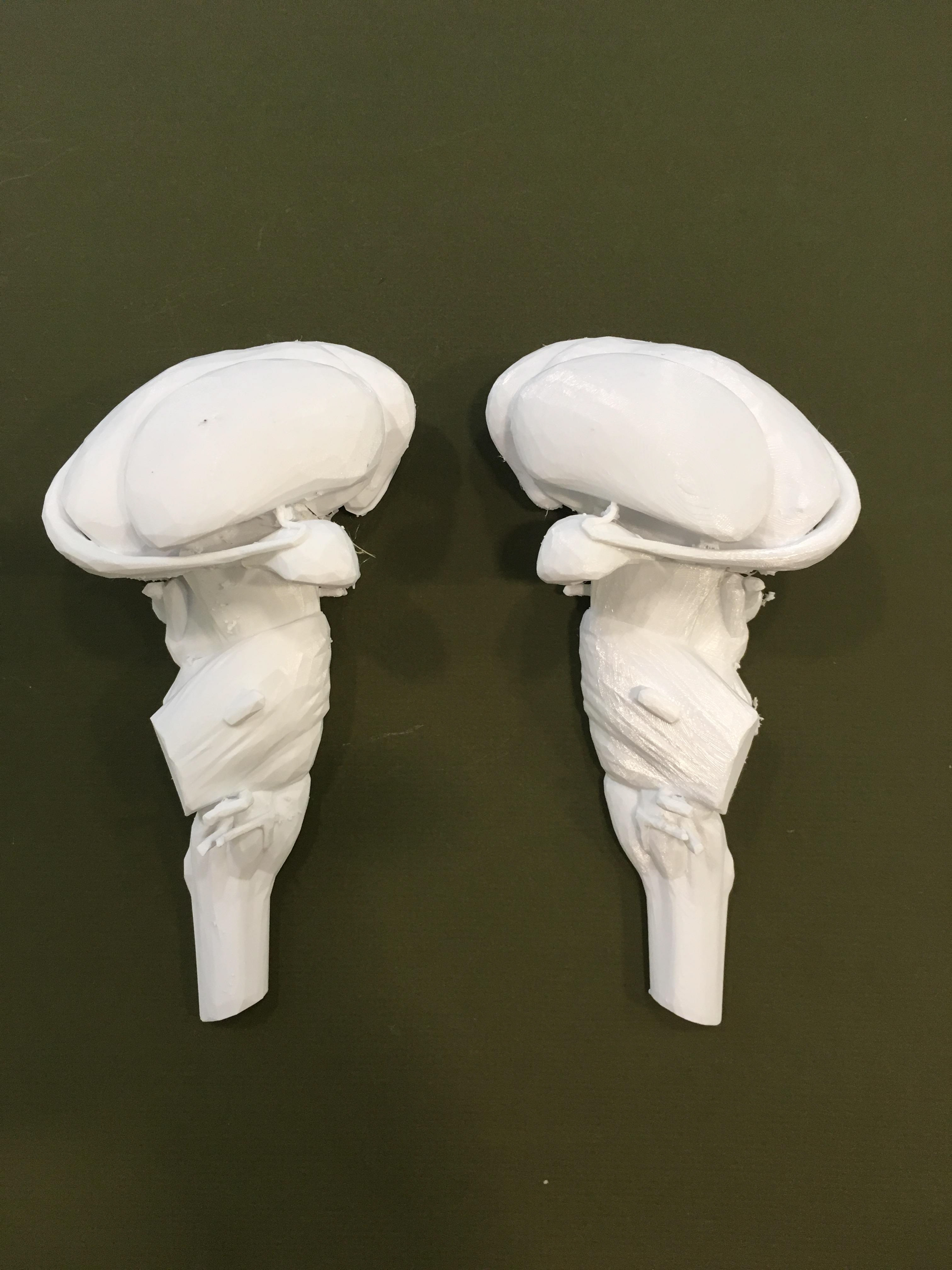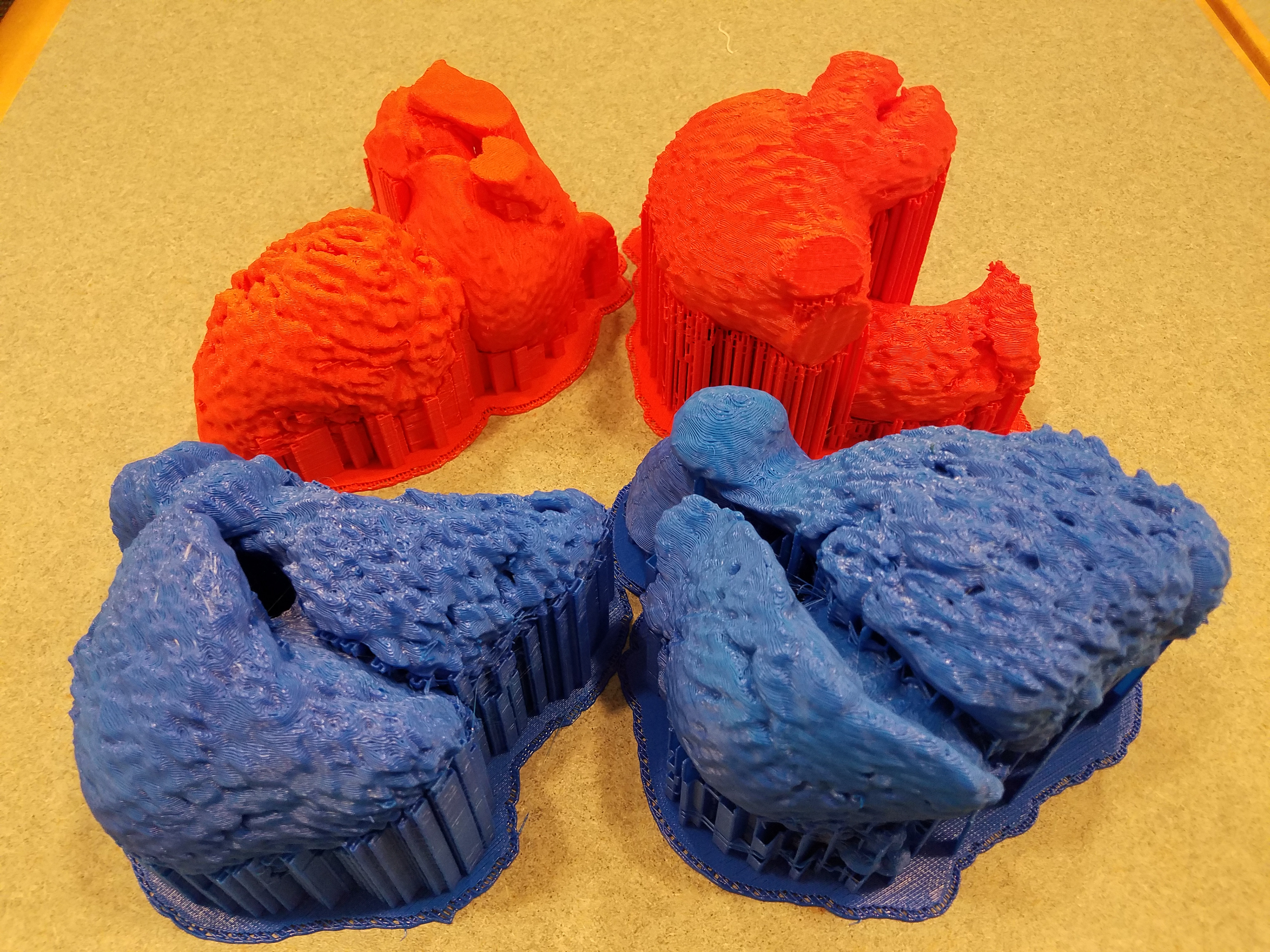 UNC Branded Oculus Quest Controllers
I created custom Oculus Quest controller textures for use in UNC VR applications. To make these textures, I did the following: (1) loaded the Quest controller models into Maya, unwrapped the UV texture, exported the UV texture into Adobe Illustrator, created new PNG files with the appropriate colors and graphics, and recombined the texture and mesh in Maya. Please contact me if you would like the copies of the textures as SVG files or the finished models.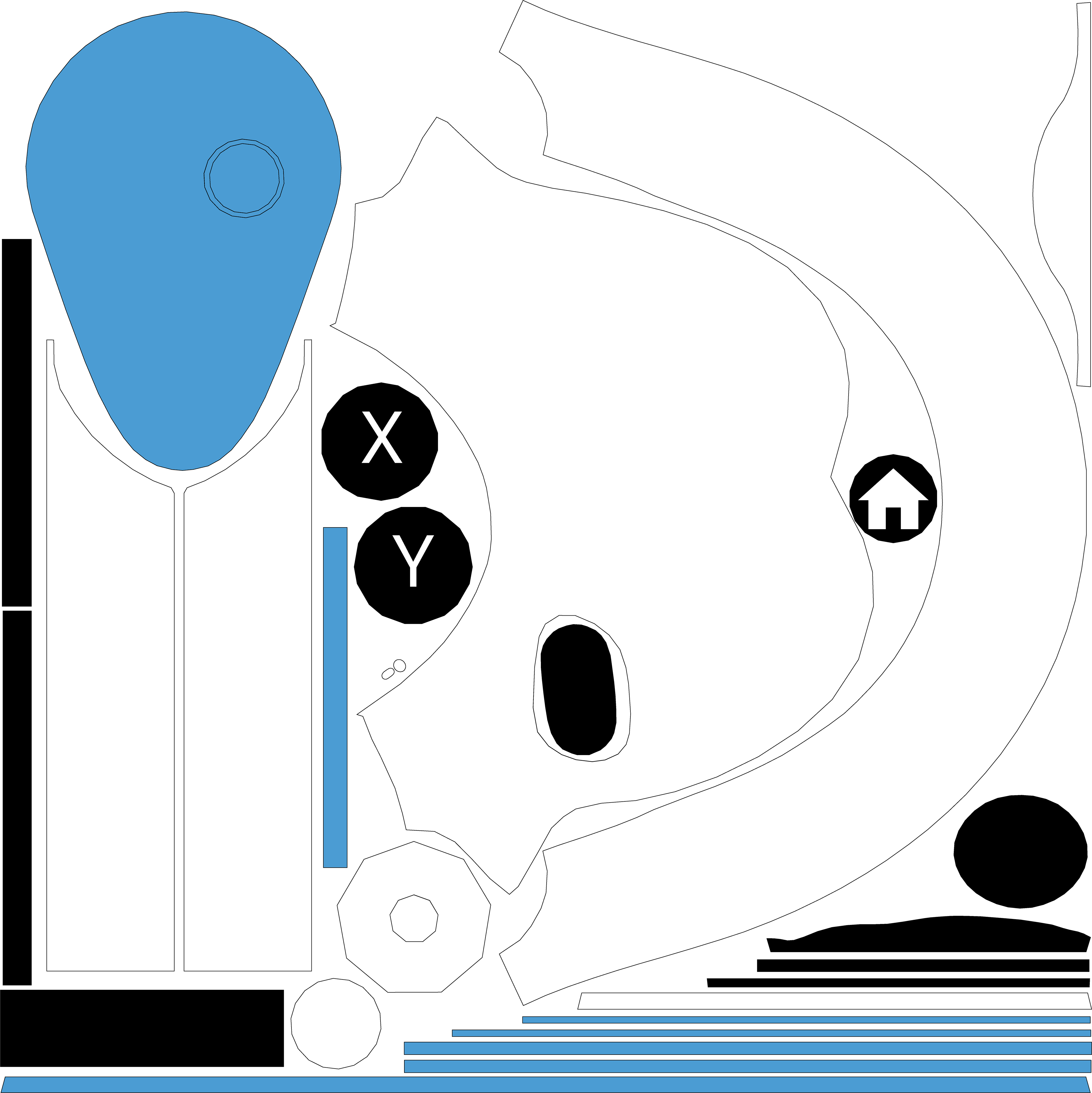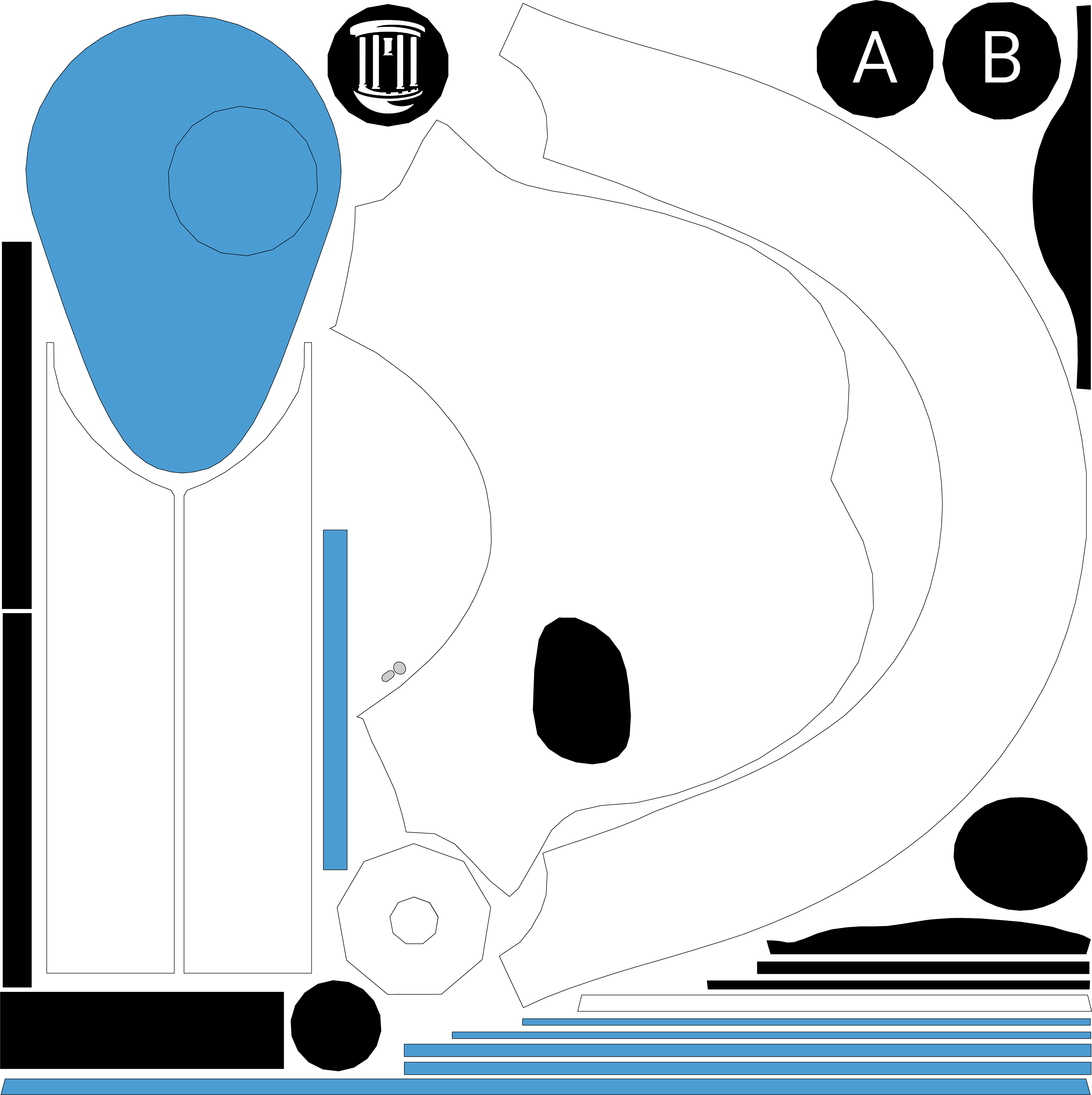 3D Assets
I have also made a range of 3D assets, including for use in medical and science simulations. Below is an example model of a quickly made surgery bed.
Brain VR
I consulted weekly with a team of undergraduate capstone developers that created an application that merged a portable EEG (Muse EEG) with the HTC Vive in Unity. My role in the project was to advise on the incorporation and use of 3D models in Unity and the implementation of VR. The development log can be found
here
. The images below are early shots from the beginning of the project taken by the student team.